I'm Laura, and I design intuitive user experiences for complex, data-rich web and mobile apps. 
I work with software teams locally in Boulder, Colorado and remotely across the globe. I work both with brand new products and redesigns of existing products.    
"

Laura is one of the best designers I've worked with.
Her work is thorough, thoughtful, and got us through some tough design challenges. I trusted her with those high stakes moments when we really had to get it right, and she always delivered on point and on schedule. Laura was great to work with and her help was definitely worth the investment."
- 

David Galownia, Slingshot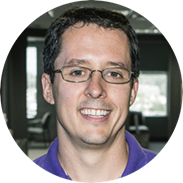 Figuring out how it'll all fit together
Your software has a lot to do - and it has to do it
beautifully
and
efficiently
 if you're going to attract and retain paying customers. Sometimes it feels impossible to fit all the functionality together while maintaining consistency and visual simplicity. I get it. I specialize in bringing order to complexity - blending your ideas, user feedback, and technical requirements into a clean, intuitive user interface that works. 
Making data make sense
Whether your software has
graphs
,
tables
,
data modeling
,
complicated data entry
, or just a whole lot of info that users need to
filter, sort, search, and manage
, I've got your back. I cut my UX teeth designing for finance giants like Fidelity and Bloomberg, and bring specialized industry knowledge, plus a love for complex data models and all things nerdy.
Confidence in your investment
How would it feel to always know your team in on the right track? To know that every solution works
before
you build it? To know that you'll never have to scrap and re-work months worth of code ever again? Yeah, its possible! I help teams test and validate designs with real users before a line of code is ever written. And I hear you - sometimes user feedback just feels like it adds to the noise. My strategic user research plans ensure trustworthy, concrete results that translate into specific action items - not more confusion.

"

Laura is the UX designer you want on your team.
She's a gem and a pleasure to work with. She makes sense of your thoughts and communicates them back in clarity: through her research, analysis, workflows and visuals. Laura is more than a designer; she has a consultants mindset, going after the why, delivering on the what, clarifying the how."
- Edward Khakouz, Arcjet Media